Kenny Darr Hired at KGUN as a Reporter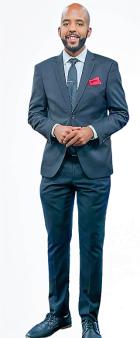 Anchor/Reporter
Kenny Darr is a Reporter for KGUN in Tucson, AZ.  Before arriving in Arizona  he was an Anchor and Reporter at KADN in Lafayette, LA. He co-anchored the 4-hour morning show, News 15 Today. He always knew he wanted to do something to help others, but had no idea it would be in television news.
Kenny was born in Fairfax, Virginia, but later moved to Louisiana. The oldest of three children, Kenny was a curious child who loved art, current events and listening to the opinions of others. Like clockwork, Kenny spent many afternoons watching the local 5 and 6 o'clock newscasts and the 5:30 national newscast with his mother and step-father. While introverted by nature, he always had the ability to take thoughts and tell an engaging story. An all-around exceptional student in school, Kenny often excelled in English, writing and history.
Kenny graduated from the University of Louisiana-Lafayette, receiving a degree in Criminal Justice. His other passion is working in the juvenile justice system, aiding at-risk youth in turning their lives around. But things took a different turn when he lost his mother to a double stroke. Kenny began to realize that telling stories like that of his mother, would lead him to going back to school and majoring in Broadcast Journalism. During his time back in school, he was the sole anchor in his junior-level reporting class, as well as the sports anchor in the senior level equivalent. Kenny was also a member of the student-run media organization, RaginTV. As a member, he served as a reporter and the co-host of the sports debate show, The Playbook.
When Kenny is not telling stories, he is watching documentaries, listening to podcasts and music. He also loves to write poetry and discuss the world of hip-hop culture through his podcast.
Kenny is hoping to bring his storytelling skills to a market that will allow him to grow and make his mark as a strong journalist. His number one goal is to make it to New York City as an anchor or lifestyle host one day.