Dr. Lawrence Scott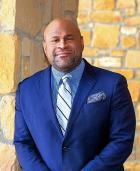 Education Contributor
Dr. Lawrence Scott breathes life into the hearts and minds of many people who are looking for hope, especially in the toughest times of their lives. The phrase, "From Hopelessness, to the Hallways of Higher Education" embodies his work. While he wears many hats, Dr. Scott is a highly invigorated and passionate motivational speaker and educator. Dr. Scott is also a highly sought-after International contributor for television news, appearing on several local and national network affiliates in San Antonio, TX, lending his expertise to educators and others searching for effective teaching tools following numerous mass shootings in schools and other social uprisings.
Dr. Scott is an Assistant Professor of Educational Leadership at Texas A&M University-San Antonio. Being the first African American to be Awarded San Antonio Business Journal's 40 Under 40 Man of the Year in 2018, was indicative to Dr. Scott's insatiable passion to make an indelible impact in the lives of others through education. He has dedicated his life to changing success trajectories for students at all age levels and demographic backgrounds.  
Dr. Scott, most recently, discussed school safety and prevention measures to WAVY-TV in Norfolk, VA. regarding the school shooting at Richneck Elementary in Newport News, VA. involving a 6-year-old accused of shooting his first-grade teacher. Dr. Scott's passion and hard work has recently garnered him a spot center court as the San Antonio Spurs took on the Philadelphia 76ers, celebrating Black Heritage Night. The Spurs honor is part of celebrating black culture and inspiring the leaders of the future.
Prior to teaching in higher education, Dr. Scott served over 16 years in the K12 sector as a secondary teacher, coach, school counselor, district-level curriculum specialist, and administrator in San Antonio ISD, a district in which he is an alumnus.
Dr. Scott serves as the Executive Director of the Community for Life Foundation, a non-profit which has provided over half a million dollars in scholarships to eligible college students nationally. Due to his passion to create and sustain equitable educational opportunities for all students, Dr. Scott founded S.E.N.D. Consulting, which specializes in training educators, counselors, administrators, parents, community leaders and stakeholders on "best practices" to reach at-risk students. He has porvided leadership and community outreach trainings for many universities, school districts, churches and even organizations such as Teach for America, SA Youth, Catholic Charities, the Federal Bureau of Investigation (FBI), Educational Testing Services (ETS) and the NBA Team San Antonio Spurs Sports and Entertainment staff. He also led a nationwide advisory team of experts that advised the Texas State Board of Education in the passage and implementation of the African American Studies Course curriculum for high schools in Texas. He has also served on the Affirmative Action Advisory Committee for the City of San Antonio. Dr. Scott has also been featured in local and national media outlets for his work and expertise in urban education. He was also a member of the Community Resource Group (CRG) that advised the fortune 500 CEOs of San Antonio on equity in education, economic development, and safety and justice. This task force was created by Mr. R.C. Buford, the CEO of the San Antonio Spurs 2021. The Initial investment of the CRG was 13 Million dollars to varying community and equity-based initiatives.
Dr. Scott has also been featured in local and national media outlets for his work and expertise on critical issues in education. He was recently featured on several national news platforms, including a Sinclair Broadcasting national townhall regarding multicultural education that included former HUD Secretary, Dr. Ben Carson. He received his Bachelor's degree from St. Mary's University in Political Science, History, and Education. He has a Master's degree in Educational Psychology and Counseling from the University of Texas in San Antonio, and a Ph.D. in Educational Leadership from the University of the Incarnate Word. His research interest includes non-cognitive factors influencing academic success of underrepresented populations, leadership development, and school and community relations.